The Trump Administration's Office of Federal Contract Compliance Programs (OFCCP) and its Director, Craig Leen, have recently resurrected the Compliance Check – what's known in some circles as a compliance evaluation "light." A Compliance Check is a tool that OFCCP asserts it will use...more
"Equal Pay" is everywhere. In recent months, several states have passed legislation around pay equity, creating a patchwork of legal obligations for multi-state employers. Government agencies are increasingly focused on unearthing pay discrimination. Employers of all sizes and in all...more
In the prior articles in this series, we concluded that the Supreme Court's pattern or practice holdings in Wal-Mart Stores, Inc. v. Dukes, 564 U.S. 338 (2011), provide important guardrails applicable to OFCCP enforcement actions related to the merits of disparate impact claims and claims of a...more
The Job Accommodation Network (JAN) is a free consulting service for workplace accommodations and compliance with the employment provisions of the Americans with Disabilities Act (ADA). Last year we provided consulting services to over 47,000 customers, mainly employers and...more
Ask the Experts is an online forum where federal contractors and subcontractors are invited to submit questions to industry experts related to OFCCP compliance, affirmative action planning, and equal employment opportunity. Simply register your company on LocalJobNetwork.com to submit a question. Questions and answers will occasionally be featured in The OFCCP Digest for the benefit of all readers.
Question: Required to Have a Form on File for Each Employee?
Question: Affirmative Action Plan upon Request to the Public?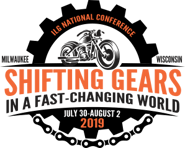 (ILG) National Conference

,

"Shifting Gears in a Fast-Changing World," will be held in Milwaukee, Wisconsin from July 30-August 2, 2019. The

conference agenda will cover multiple Areas of Growth (AOG) organized along affirmative action and EEO functional areas: Changing World, Compensation, Diversity & Inclusion, Nuts & Bolts, OFCCP, Outreach, Regulatory Compliance, and more.
Save $100 on this exciting and valuable experience when you register before June 30th!
First OFCCP Opinion Letter Released
OFCCP Deputy Director Leaves Agency to Join BLS
Updates to Mandatory Notification of Employee Rights Poster for Federal Contractors
OFCCP Proposes New Rule on Employment Discrimination
Janet Dhillon Officially Sworn In as Chair of EEOC
The opinions expressed in this newsletter are the opinions of the individual author(s) and do not necessarily reflect the opinions of LocalJobNetwork™. The information appearing in this newsletter is meant to provide the reader with a general understanding of topics relating to OFCCP compliance requirements and is not legal advice. If you are seeking legal advice to address OFCCP compliance issues or requirements, you should consult an attorney. LocalJobNetwork™ expressly disclaims all liability with respect to actions taken or not taken based on any or all of the contents of this newsletter.